2 tags

1 tag
2 tags
2 tags
2 tags
2 tags
1 tag
1 tag
http://25.media.tumblr.com/tumblr_lmjekpPG8H1qhkpq7... →
30TH BDAY PARTY TONIGHT. It's been a week since my last post.  I have an explanation.  I really do.  In the last week I was in 4 states and 1 country:  San Antonio, Atlanta, Miami, New York and Barbados.  With that said, in between security lines and fetal positions on planes I had little time for, me.  Tonight Heidi, Karli, Maryclaire and myself from Cornerstone (work) are celebrating our...
Watch
BIG BOI ATLANTA. So I missed my post yesterday, BUT I'll still make sure I have 30 posts in 30 days.  If you're wondering why I so flippantly disregarded my diligent blogging it'd be because yesterday I threw a party for Big Boi (of Outkast for some of you) in his home town of Atlanta.  I love Atlanta.  I really do.  However, throwing a party for a local icon in their own home...
1 tag
2 tags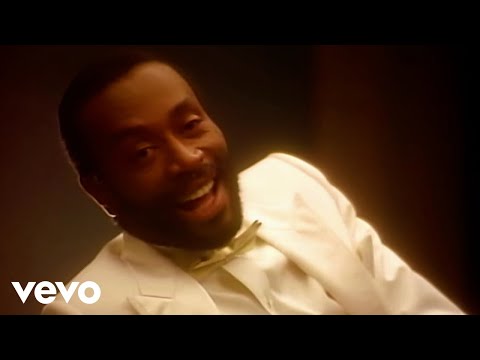 2 tags
1 tag
1 tag
2 tags
2 tags
2 tags
2 tags
1 tag
30 in 30
I turn 30 in a month and as I round the corner and leave the 20's in my dust you start to think about what's important around you.  The people.  The places.  The star gazin.  The laughter.  The great adventure.   I've lived a great adventure so far in life and look forward to the new rapids I'll ride heading into a new age bracket.  As I plod on, I want to make sure I...
2 tags
and we swung to the moon...
I like to think that I strive live my life in such a way that one day I can sit in a rocking chair and tell the same ole grand stories over and over to my grandkids.  Hell, even just to the common passersby.  I hope to always find adventure in the simplest moments.  To augment this story I'll one day share.  The night of August 8th, will undoubtably be added to the pages of this great...
1 tag
3 tags
MARDIS GRAS!
Lately a lot of things have made me think, sending me into that pensive mist of wondering why I trust a bus to fly in the sky and take me from place to place or why people think it's okay to display their pajama pants in public, even if it does have a guy playing polo on them.  But I don't ponder on these mysteries today.  Today is not my day to share about the bits of thoughts...
2 tags
i see you white gurrrl.
From May thru July I threw a series of events for Bacardi.  After weeks upon weeks traveling to 10 different cities, I became a wizard at making and drinking said drinks. It must be noted, this sort of wizard does not wear a cheesy hat.  They wear knitted halter tops and Haviana flip flops; the ones with heels.  I can also spot a raunchy mojito from a mile away.  Well, at least a straw away. So...
splinter's wife.
It's the simple things that really make my day.  Here I am.  Sitting on the subway.  Tapping my right foot.  Thinking about how it smells a little like the person who was sitting where I was just ate a falafel.  And there I see her.  This sweet little gem that made my day. My best friend from high school, Susannah Lipsey, would go with me to Post Oak Mall in College Station, Texas and...
2 tags
mrs. shank
Today my dear friend Jess Rotter sent me an instant message stating "I'm gonna STAB u later".  Yes.  Stab.  So in response to this message I googled a picture of a shank.  Instead what came up was a picture of this lovely woman who goes by the name of Mrs. Shank. Jess believes I have a silent power alter ego that withholds information purposefully.  Maybe, it's that I...
2 tags
excuse me mister?
It was midnight and I was standing in the waiting line to go through security at the Phoenix airport for the red eye flight back to New York.  I had just finished throwing the 3rd FADER/Bacardi party in a row and was super tired and ready to sleep in my bed.  Given the frequency I travel, I have quite the system for checking in and going through security.  It's clockwork.  Little did I...
1 tag
the adventures of oversized glasses.
Last Monday I attended a funeral for our dear friend Glenda Cole.  She was one of those types of people that became part of your family.  Someone you expected to grace your doorstep in the best and worst of family moments.  For those that do not know Glenda, she was my mother's keeper.  You see, Marilyn Youngkin has what we call a fear of being home alone.  She hates it.  So, whenever my...
2 tags
1 tag
1 tag
smashing. pumpkins.
This halloween, we attended Vice Magazine's 15 year anniversary party.  It was held at a warehouse located 2 blocks away from our apt.  Justin and I had a few people over to our place beforehand, which somehow turned into 30 people prancing about our place in their costumes.  Sort of the norm for our abode. The Vice party reminded me of those underground clubs in Teenage Mutant Ninja...
1 tag
storm king.
\ It was a beautiful day in Brooklyn.  My friend Jess Rotter and I were on a usual walk around the hood (the kind where she shouts in my window and asks if i want coffee) with Stella to grab some of the best coffee in the world from my favorite polish joint Euro Cafe.  It was just one of those rad fall days were you inhaled the cool air extra long - so long you risk getting a crisp yellow fall...
1 tag
lil birdie.
My dear friend Rebecca Silverstein, who I call REBA, asked me to drive her to COSTCO so she could get new contacts on the cheap.  Keep in mind, going to COSTCO in Brooklyn is like when old ladies throw bread crumbs for the pigeons and they all come at once; dive bombing for a crumb.  Why, must they do that? So we go to COSTCO, top off Jeep.  Reba gets her contacts and we march our merry feet...